This post may contain Amazon affiliate links. I earn a small commission (at no extra cost to you) when you purchase using one of those links. I only recommend products I use and love. Thanks for supporting Stem and Spoon.
Keto chocolate sauce! This rich, chocolate-y decadence is completely sugar-free and dairy free (or dairy optional)! A few simple ingredients plus a quick prep time and you'll have a thick and creamy chocolate syrup that's ready to be enjoyed with your low carb ice cream, brownies or slice of keto cheesecake.
Homemade chocolate sauce is the way to go, and this keto version means that chocolate-y goodness drizzled on anything you wish is entirely possible without loads of sugar.
I developed this recipe for my keto brownie mug cake because I wanted an ultra easy, fudge-y, chocolate dessert that didn't require a lot of effort (or even bake time!).
It turns out this low carb chocolate syrup is the perfect topping for so much more than a brownie mug cake. It's simple to prep and just so good.
Use it to make keto ice cream sundaes or stir it in your coffee (or on top of a slice of coffee cheesecake).
Drizzle it on this keto chocolate chia mousse, keto cinnamon muffins, on this banana almond butter smoothie or a slice of keto almond cake.
You can even stir it into a glass of unsweetened almond milk to make keto chocolate milk. 🙂
There are so many options and this sugar free chocolate syrup recipe is bound to elevate your favorite dessert!
why you'll love it
This sugar free chocolate syrup is silky-smooth with a rich dark chocolate flavor.
It's perfectly sweetened with allulose, a keto-friendly sweetener, which keeps it low glycemic, low carb and technically sugar free.
But the best part is perhaps the fact that this homemade chocolate sauce only requires six ingredients and about 10 minutes to make. 
It is:
Gluten free, dairy optional, keto diet friendly and overall, a much healthier version than regular chocolate syrup you'd find at the grocery store.
The perfect topping for your favorite keto ice cream or dessert of choice!
A sweet, versatile treat that won't spike your blood sugar.
Kid-friendly and perfect for chocolate lovers (no one will even know this is keto!)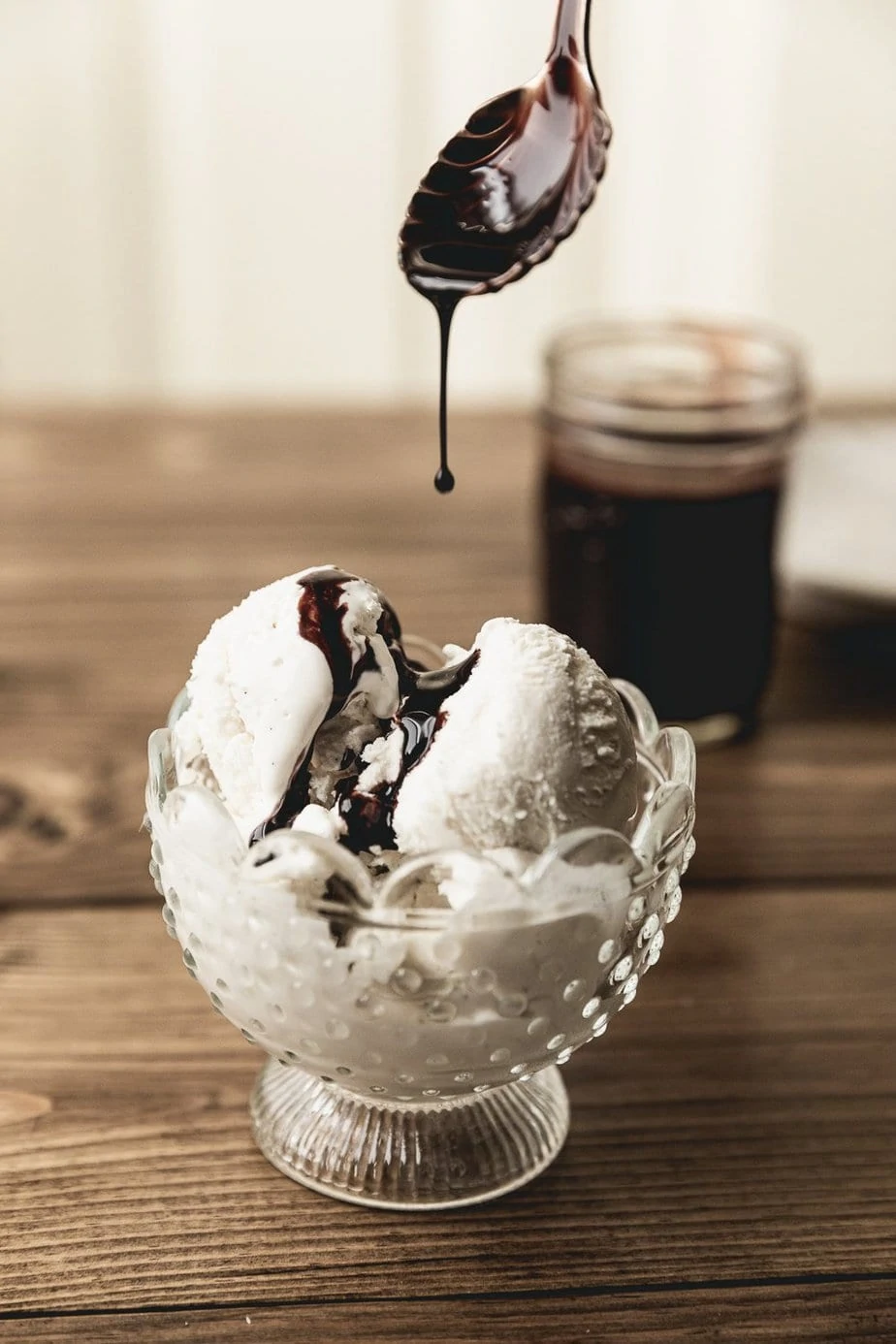 ingredients for low carb chocolate sauce
This keto chocolate sauce requires less than 10 ingredients and only 10 minutes to make! It's rich and chocolate-y and not overly-sweet.
Here's a look at the main ingredients you will need:
Dutch process cocoa powder or unsweetened cocoa powder. Both work great but Dutch process cocoa powder will give you the most smooth keto chocolate syrup in both flavor and texture.
Granulated allulose. Allulose is my sugar alternative of choice for this recipe. Granulated or powdered monk fruit sweetener (a mix of monk fruit extract and erythritol) but the erythritol in the blend tends to crystallize when chilled afterward. 
Water. ​The liquid that brings everything in this recipe together.
Coconut cream or heavy cream. For a dairy-free or vegan chocolate sauce, use coconut cream. If you're okay with dairy, you can use heavy cream in this recipe. Both ingredients add a rich creaminess to the syrup. 
Salt. ​A touch of salt brings out the chocolate flavor.
Pure vanilla extract. ​A little bit of vanilla adds a sweet and subtle flavor to the keto chocolate sauce.
the recipe
Here's a look at how to make the best keto chocolate sauce!
Be sure to scroll to the bottom of the page to view the printable recipe card with all of the ingredient amounts and full recipe.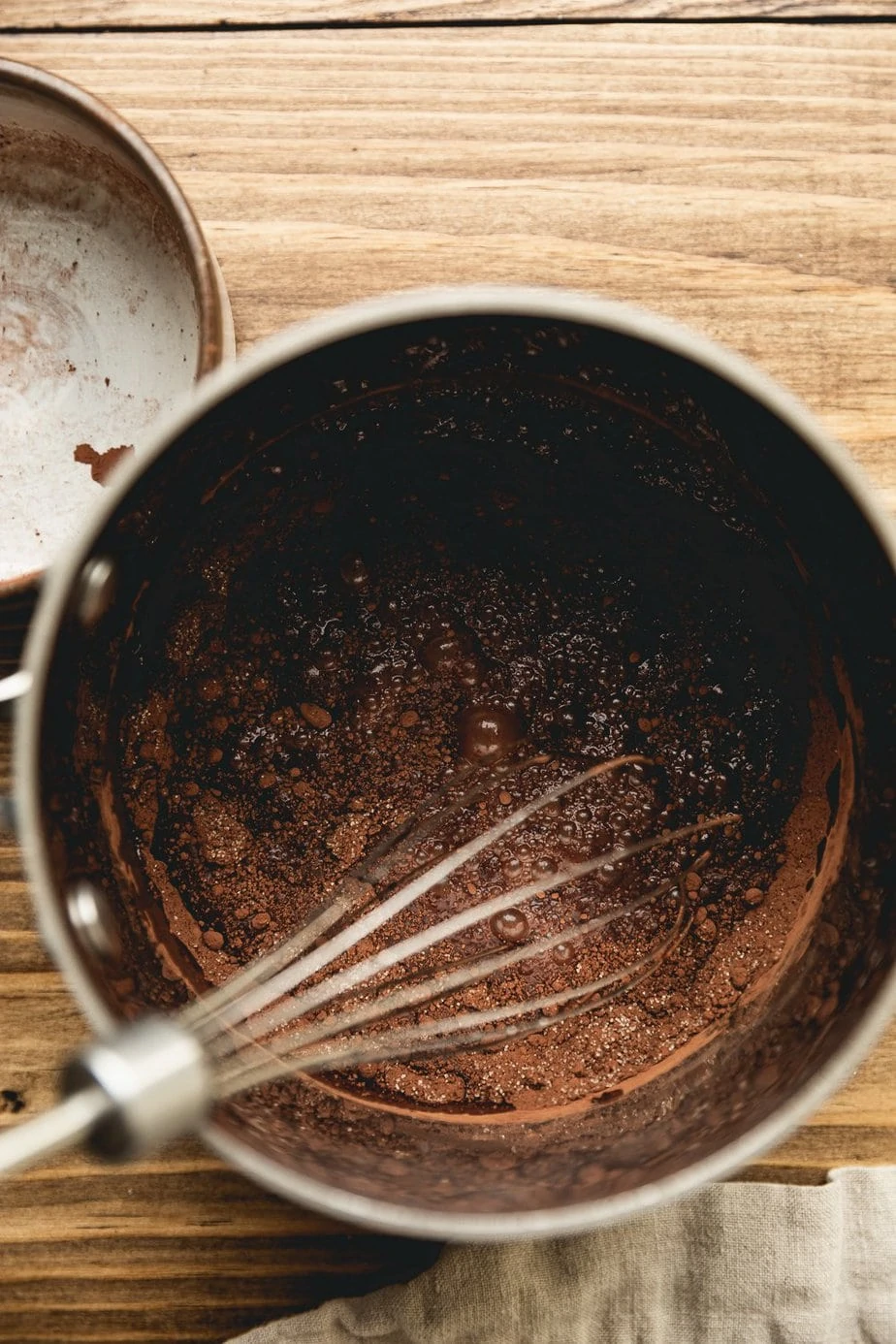 In a small saucepan, whisk together the dry ingredients (cocoa powder, sweetener and salt) to break up any clumps.
Pour the water, coconut cream/heavy cream and vanilla extract into the small pot. Whisk to combine. Set the saucepan over medium heat for about 5 minutes or until it comes to a low boil. Be sure to stir often. 
Pro tip: You can taste the sauce at this point and add more sweetener, if needed.
Immediately reduce to low heat and simmer the sauce for about 5 more minutes, stirring frequently.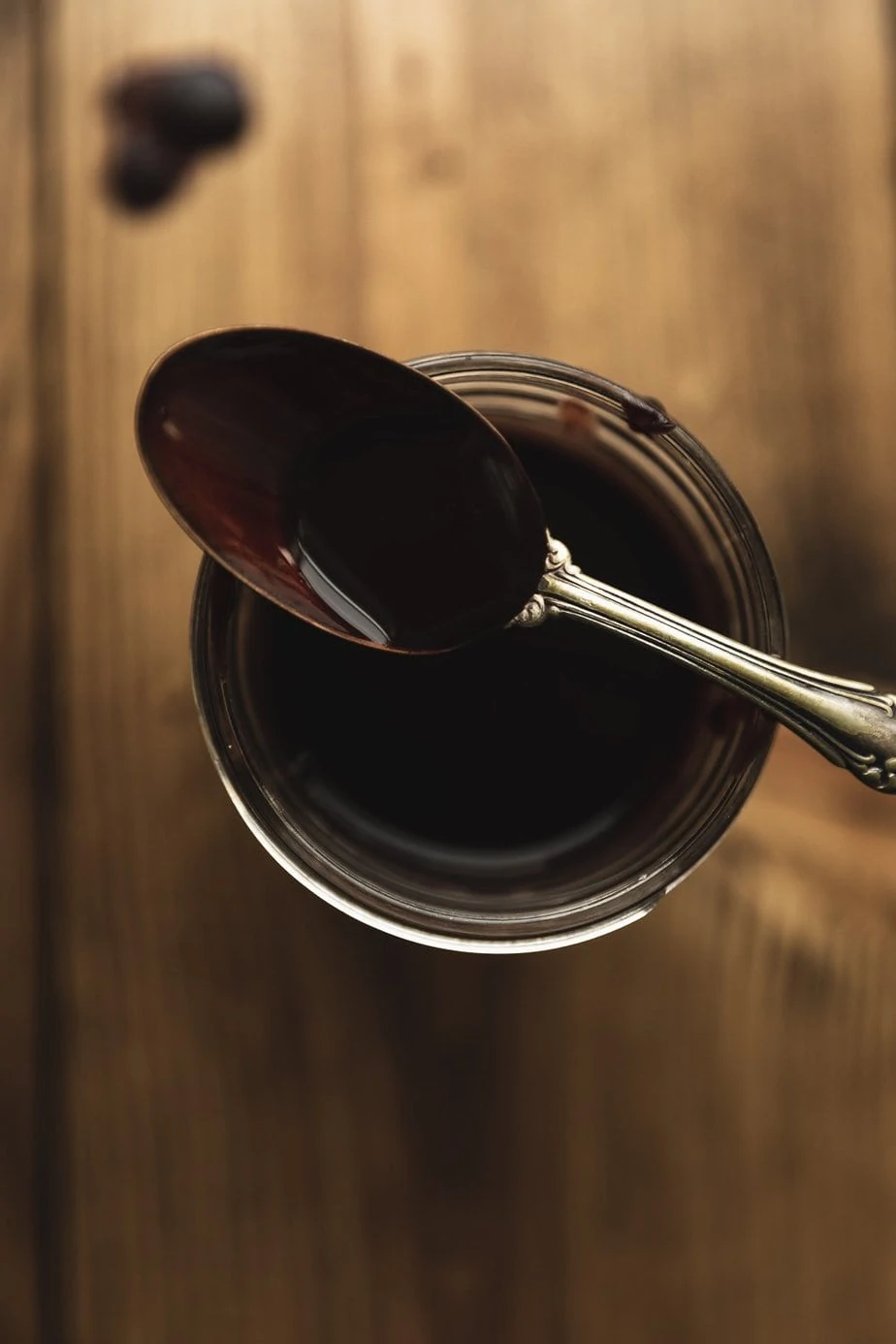 For a warm chocolate sauce, serve it immediately. Otherwise, pour the sauce into a heat-proof glass jar and let it cool before storing it in the fridge. It will thicken slightly as it cools.
keto chocolate sauce recipe notes
I've made this sugar free chocolate syrup several times and have a few tips to share for the best results:
You can substitute the sweetener with your sweetener of choice. I prefer allulose because it dissolves nicely when heated (it's also my sweetener of choice for this keto simple syrup recipe). However, if you want to use a granulated monk fruit sweetener or erythritol, reduce the sweetener amount to ⅓ cup + 1 tablespoon since it's sweeter than allulose. If using a granulated sweetener blend with erythritol, it will leave the syrup a tiny bit grainy, but it's still tasty and works pretty well. 
Coconut cream can be substituted with real cream if you don't need this sauce to be dairy free/vegan.
Don't skip the salt! Salt and chocolate work well together. Use just a pinch here and the sauce won't taste salty. 
Store the keto chocolate sauce in the refrigerator in an airtight container for up to two weeks.
you might also love...
Keto blondies, a mix between a brownie and a chocolate chip cookie! They're chewy, tender, and are studded with the perfect amount of sweet chocolate chips. It's the perfect recipe if you're looking for a quick and easy keto treat!
Keto Chocolate Sauce
Yield:
½ cup chocolate sauce
This keto chocolate sauce is a vegan and sugar-free chocolate syrup recipe that takes just a few ingredients and 10 minutes to make. Homemade chocolate sauce has never been easier!
Ingredients
¼ cup Dutch-process cocoa powder
pinch of salt
⅓ cup water
½ teaspoon vanilla extract
2 tablespoons coconut cream or heavy cream
Instructions
In a small saucepan, whisk together the cocoa powder, granulated allulose and salt, breaking up any clumps.
Place the pan over medium heat and pour in the water, coconut cream and vanilla. Mix to combine the wet and dry ingredients.
Heat the sauce for about 5 minutes, or until it comes to a boil. Make sure to stir it often. Once it boils, immediately turn the heat to low.
Simmer the sauce on low for about 5 more minutes, stirring frequently.
Remove from heat and allow the sauce to cool for a couple of minutes before using, or transfer it to a heat-proof glass jar and let it cool completely before placing the lid on it. The sauce will thicken slightly as it cools. Store in the refrigerator for up to 1 month.
Notes
If using granulated monk fruit sweetener instead of allulose, reduce the amount of sweetener to ⅓ cup + 1 tablespoon since it is sweeter than allulose. You can substitute granulated monk fruit sweetener but since it doesn't dissolve quite as well as allulose, the syrup will have a small amount of grittiness to it.
Whipping cream can be substituted equally for coconut cream if you do not need this sauce to be vegan/dairy-free.
Dutch-process cocoa powder dissolves better and has more of a rich, smooth chocolate flavor than natural cocoa powder.