This post may contain Amazon affiliate links. I earn a small commission (at no extra cost to you) when you purchase using one of those links. I only recommend products I use and love. Thanks for supporting Stem and Spoon.
These delicious sugar-free cakes for diabetics and low-carb eaters can easily fit into any low sugar or low carb lifestyle! Whether you are trying to watch your sugar intake to manage diabetes or to follow a strict ketogenic diet, you can still make room for sweet treats that taste just like the real thing.
From delicious chocolate cake to creamy cheesecake recipes and a zesty lemon pound cake, this list of sugar-free desserts includes a cake for every one and every special occasion!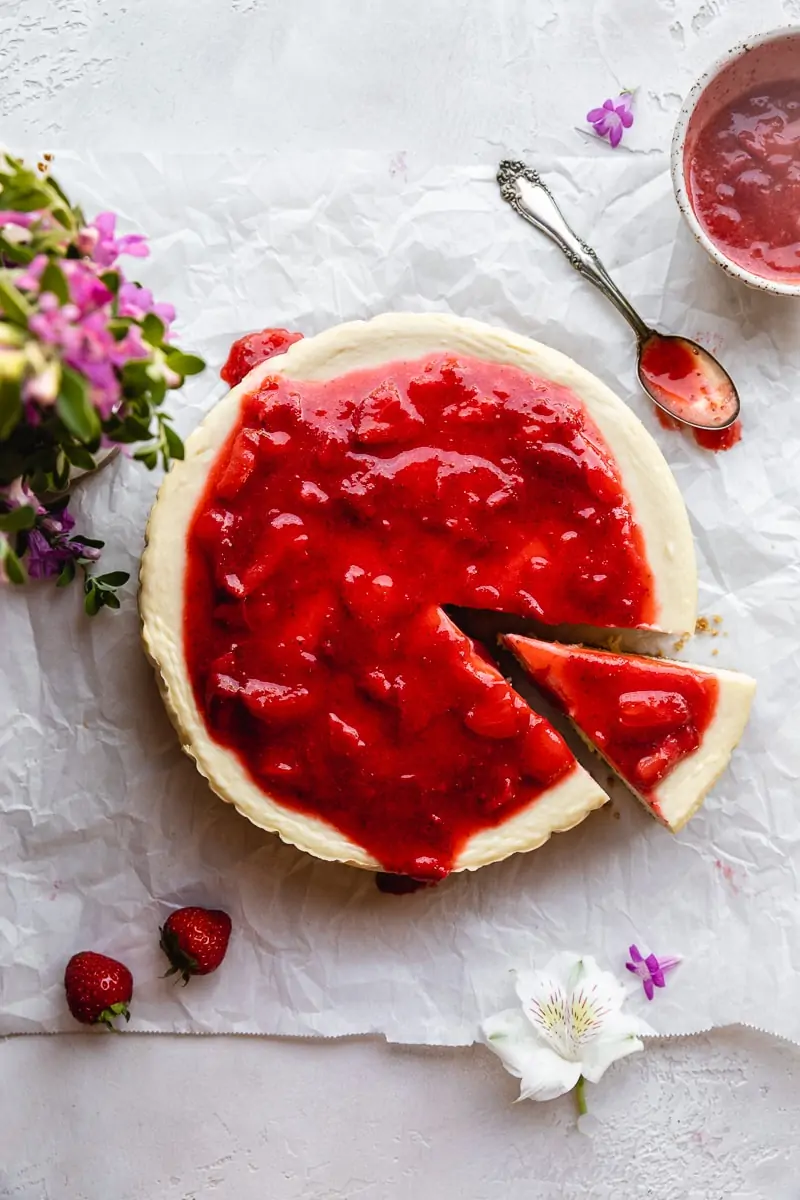 main differences in diabetic-friendly baking
Before we get to the full list of sugar-free cakes, let's talk about some of the ingredients you'll find in low-carb, keto and diabetic dessert recipes.
The biggest ingredient changes you will notice are:
The type of flour used. Coconut flour and almond flour are the two most popular choices due to their nutritional profile, which includes high fiber and low net carbs.

Almond flour is sort of like the all purpose flour of low-carb baking. While almond flour and coconut flour are not interchangeable, they each have their place in developing low-sugar cake! I often combine them which is a great way to achieve the best cake texture.
There is no added sugar. Instead, choose low glycemic sugar substitutes like monk fruit sweetener, erythritol, allulose or stevia.

There are many natural sweeteners and artificial sweeteners on the market these days so make sure you understand your choices and how they affect your own glucose levels.
I think granulated monk fruit sweetener is the best sugar substitute as it's the easiest to work with and has a delicious sweet taste that is the closest to sugar. I like Lakanto (affiliate) which carries a wide range of excellent sugar substitutes, from a brown sugar alternative to a powdered erythritol/monk fruit blend that is perfect for frostings or other whipped topping recipes.
the best sugar-free cakes
Enjoy this roundup of sugar-free desserts that will satisfy your sweet tooth while helping you keep your blood sugar levels in check!
Tender and spiced to perfection, this low-carb carrot cake has no refined sugar and is a healthy cake recipe through and through.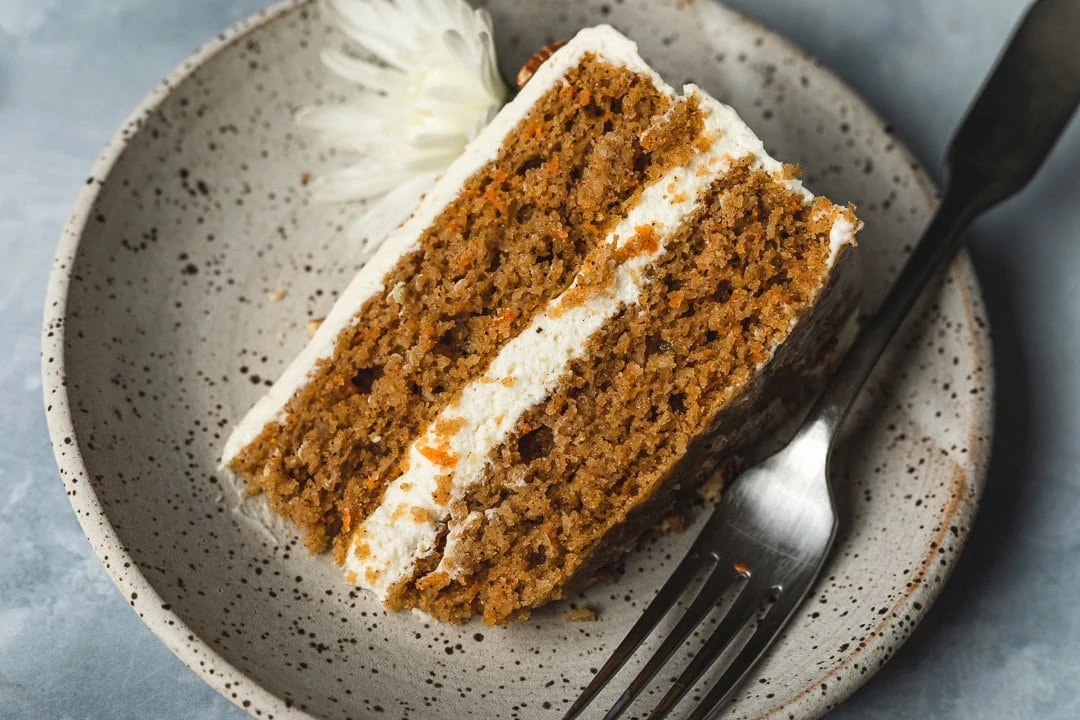 Almond flour and olive oil (plus a secret ingredient!) give it a lovely, soft crumb, and the cinnamon/nutmeg/ginger/cloves combination adds just the right amount of spice without being overpowering.
Top it with a yummy cream cheese frosting for an extra special treat.
This keto chocolate cake recipe results in a light and tender almond flour cake with intense chocolate flavor. Rich, wholesome, and unfussy- exactly how every chocolate cake should be! Chocolate sugar-free frosting is a must!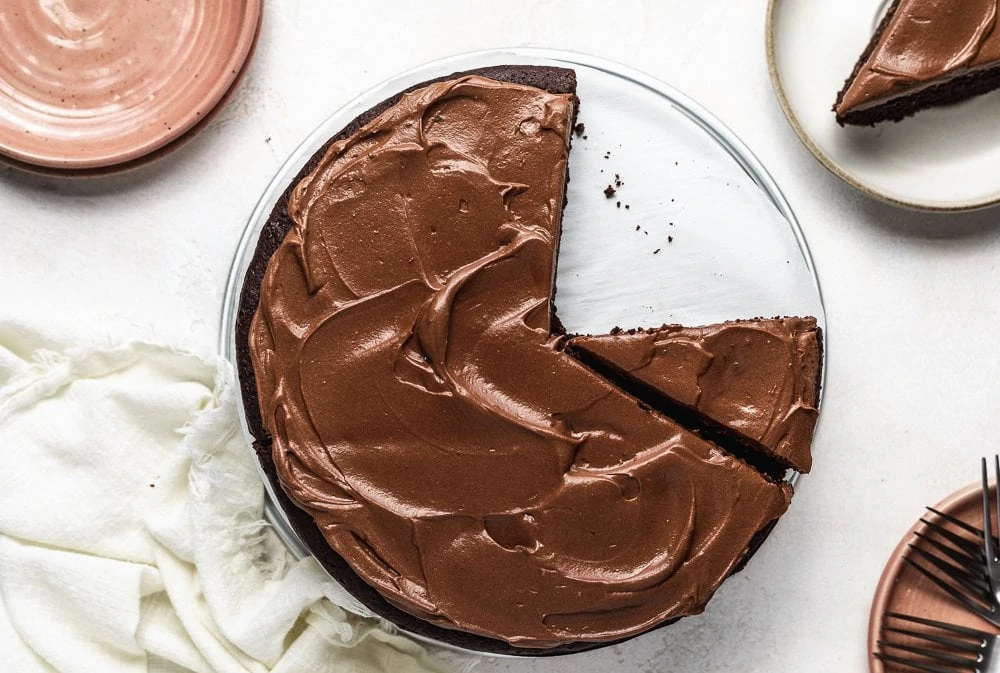 Orange and olive oil and a hint of cardamom come together for a delicious, gluten-free orange cake recipe that boasts lots of flavor!
Not only is this snacking cake low-sugar, it is also completely dairy-free, too. It is served with a an optional Greek yogurt cardamom cream that's so simple to make.
An easy and delicious snacking cake with a light almond flavor, this easy, one-bowl cake requires minimal effort for a delicious treat!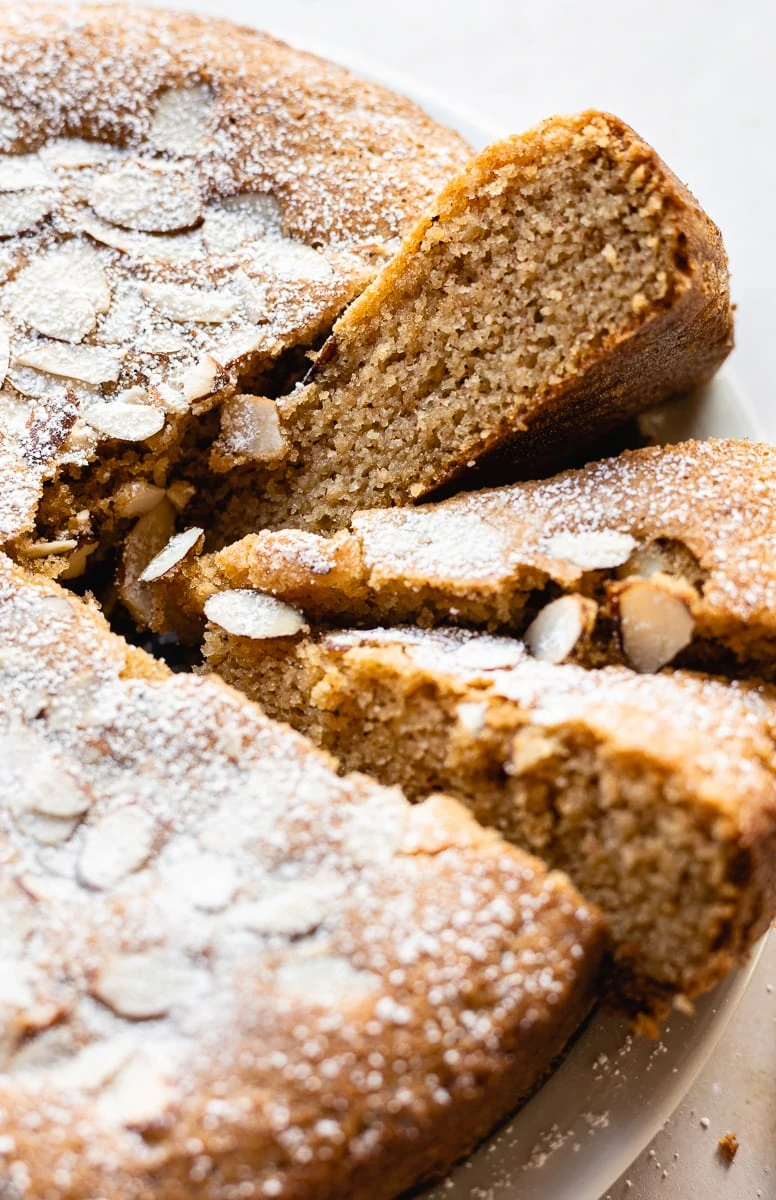 Sliced almonds add a bit of crunch while a dusting of powdered monk fruit sweetener gives this sugar-free cake a rustic look.
Regardless of the season, pumpkin desserts will always get my vote! These keto pumpkin cheesecake bars are gluten-free, keto and dairy free, which also makes them ideal for a diabetic diet.
Rich and creamy with a maple almond flour crust, each bite is bliss.
Find yourself a delicious sugar free vanilla cake mix, prepare it, then layer tasty cake cubes between coconut whipped cream, olive oil lemon curd and fresh berries. It's a dreamy, sweet-tart combination that is also gluten-free and dairy free.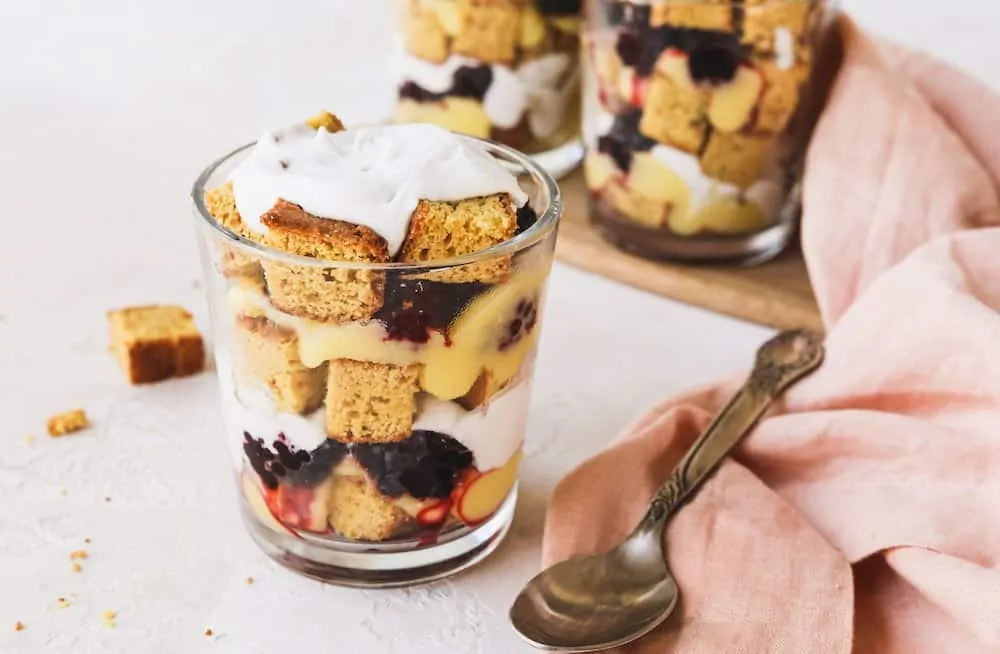 This low-carb, sugar-free lemon pound cake is tender and moist and packed with bright, lemon-y flavor!
It is a lovely sugar-free cake for diabetics, keto and gluten-free eaters and will remind you of that moist and tender lemon loaf from your favorite coffee shop. Enjoy it plain, with whipped cream or create a delicious lemon cake with a strawberry mousse topping.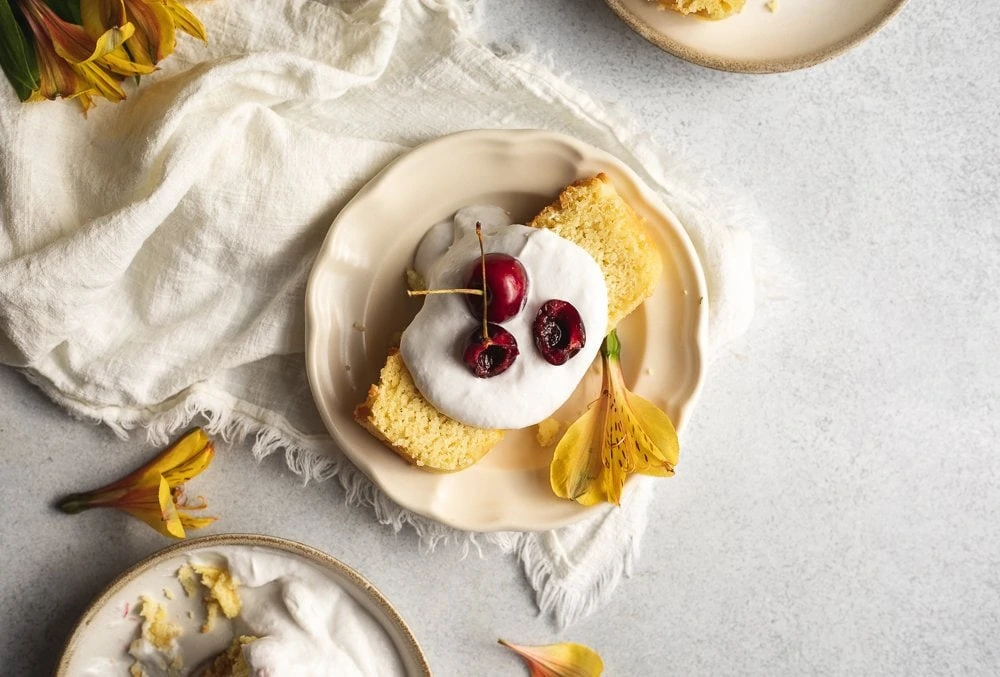 The ultimate sugar-free cake, am I right? It's simple to create a low-carb version with this easy keto cheesecake recipe. The buttery, toasted almond flour base closely resembles a graham cracker crust while the creamy, silky, cheesecake filling is just like the real deal.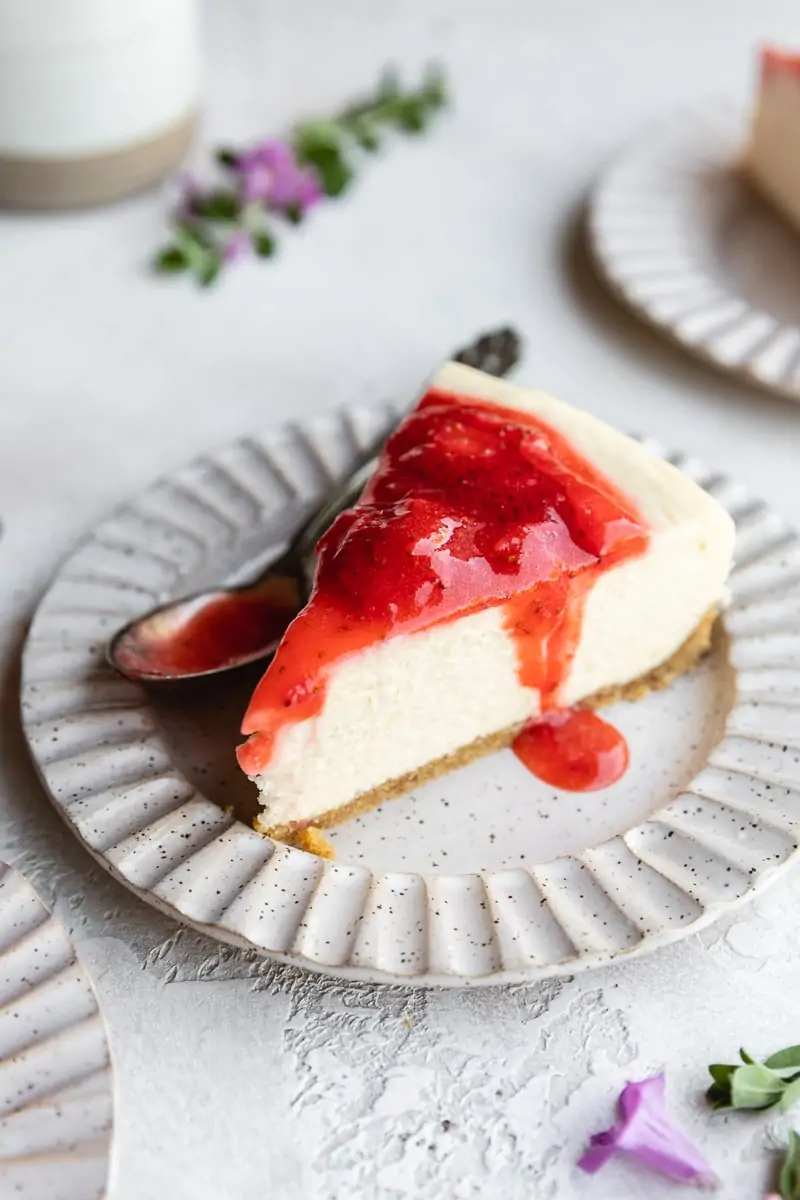 That low-sugar, fresh strawberry topping is optional (but also very much recommended!).
Yes, this may technically be more brownie than cake, but it's essentially a chocolate mug cake for one.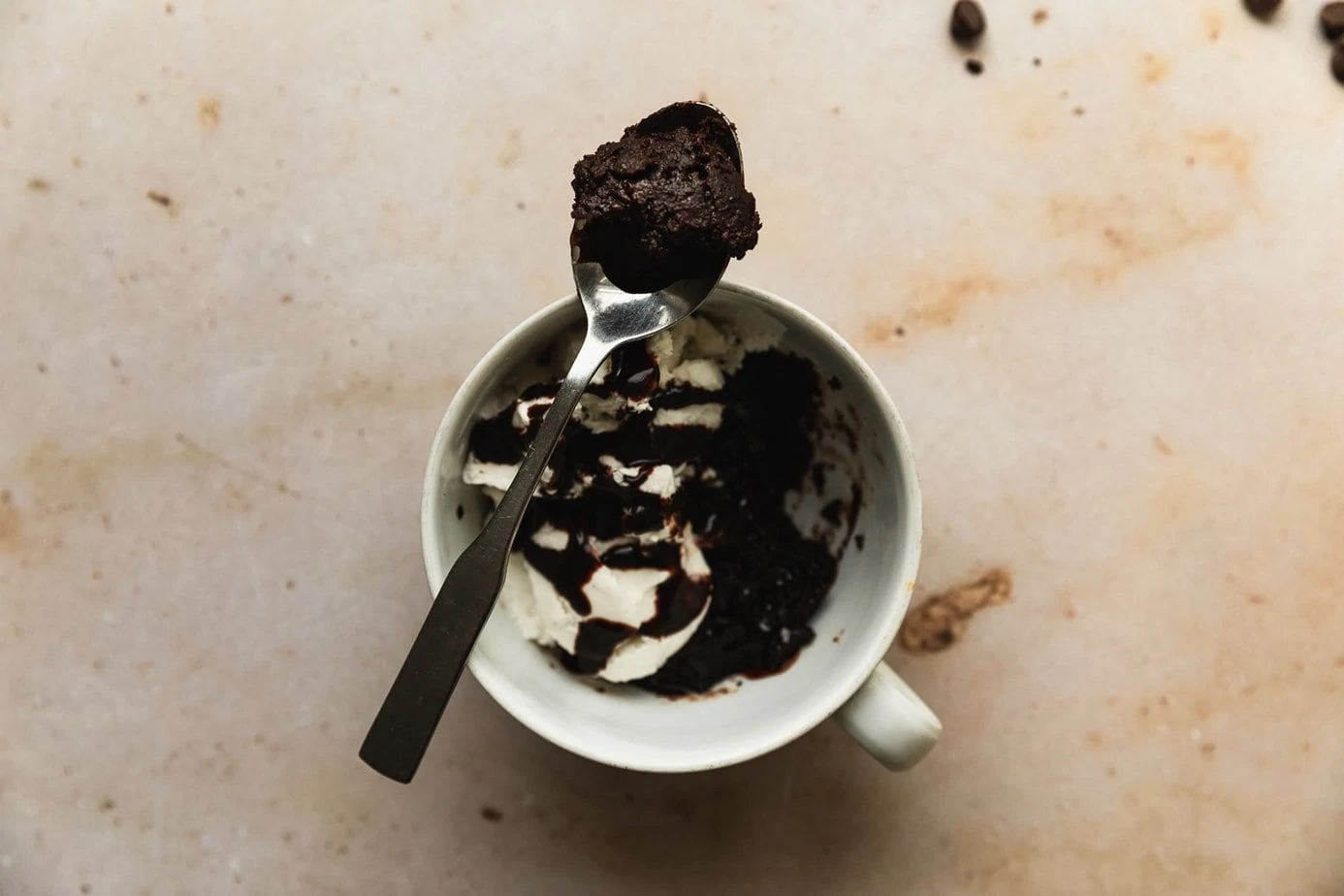 This quick and easy, single-serve keto brownie will curb your chocolate cake cravings and takes just a few minutes to prep! With its gooey, chocolatey texture, I know you'll agree! Top it with low-carb vanilla ice cream or this keto chocolate sauce for all the yums.
A sweet and light meringue dessert made with egg whites and powdered monk fruit sweetener, keto pavlova is possible!
This meringue-cake is crisp on the outside with a fluffy, marshmallow-esque inside. Top it with fresh, seasonal berries, homemade whipped cream and/or this sugar-free lemon curd to create an elegant, sophisticated dessert.
(By the way, save those egg yolks for keto crème brûlée!).
Coffee lovers, rejoice. This keto coffee cheesecake is rich and creamy with bold espresso flavor! The silky-smooth cheesecake filling bakes on a decadent, chocolate almond flour crust.
See for yourself why it's a personal favorite and a reader favorite, too!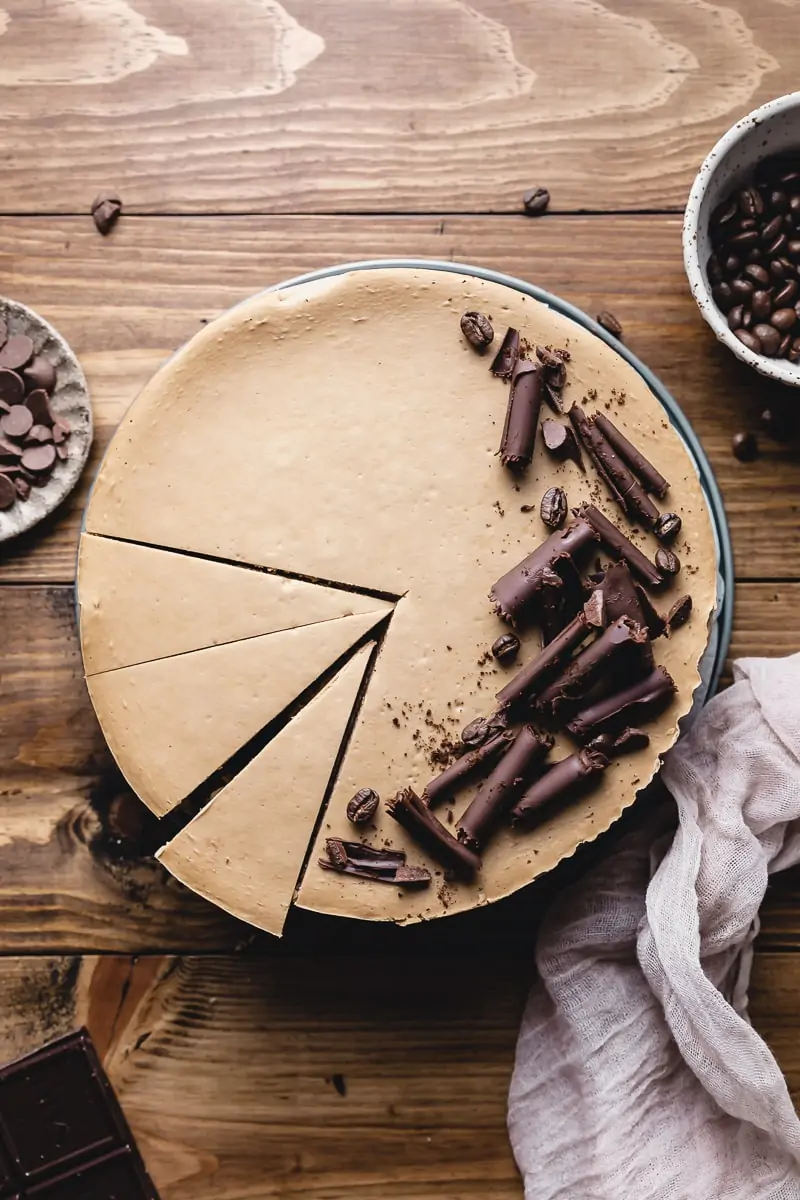 If you're a fan of a tender pumpkin loaf, you'll love this healthy pumpkin bread! While it tastes more like a tender slice of pumpkin cake (and you can certainly add your own cream cheese frosting), let's just call it bread to get away with having it for breakfast. 😉
Each slice packed with warm flavors of pumpkin and cinnamon, and you'd never even guess it's low-carb and sugar-free.
Summer isn't the same without strawberry shortcake and now you can have your (short)cake and eat it too!
This keto and diabetic-friendly shortcake recipe includes juicy, sweet strawberries drizzled on tender biscuit cakes and topped with a homemade sugar-free whipped cream.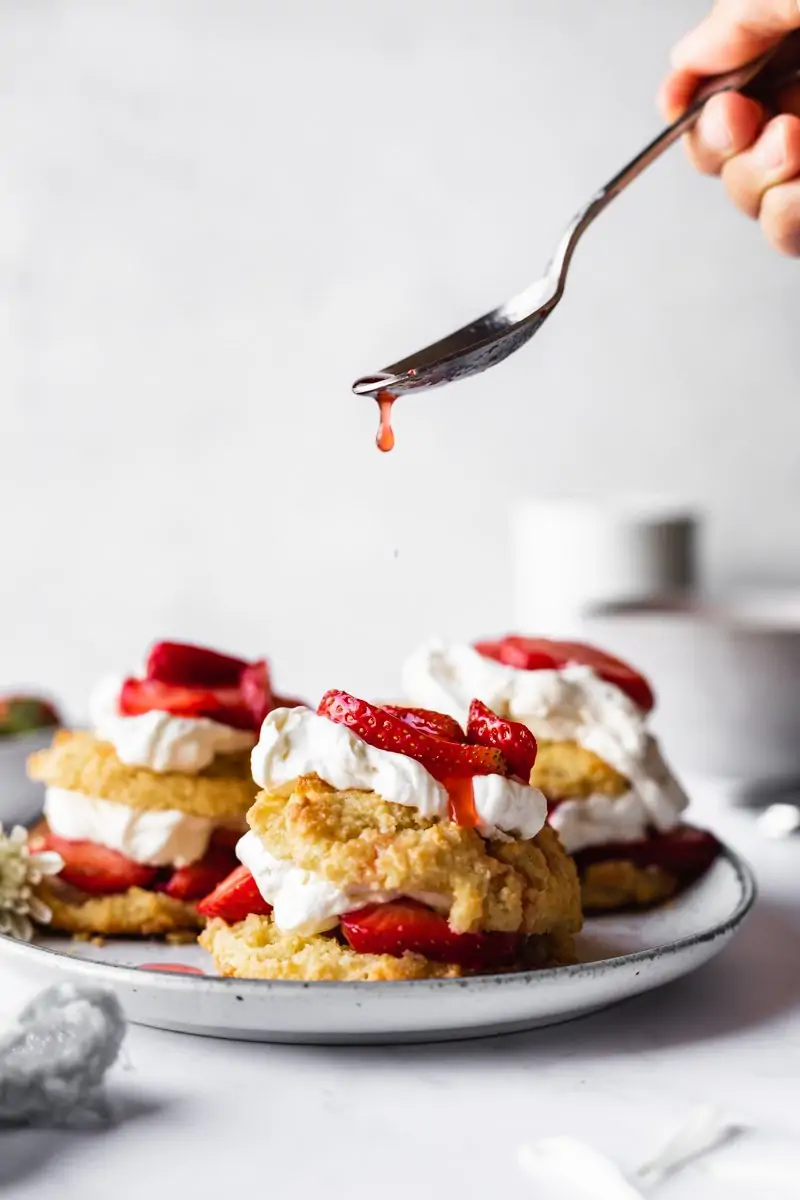 With shreds of zucchini, bits of sweet apple and a generous amount of cinnamon, this refined sugar-free cake has warm spices and seasonal flavors you'll love.
The small amount of apple keeps this indulgent treat low-sugar. A rich and creamy cinnamon cream cheese frosting is the perfect finishing touch.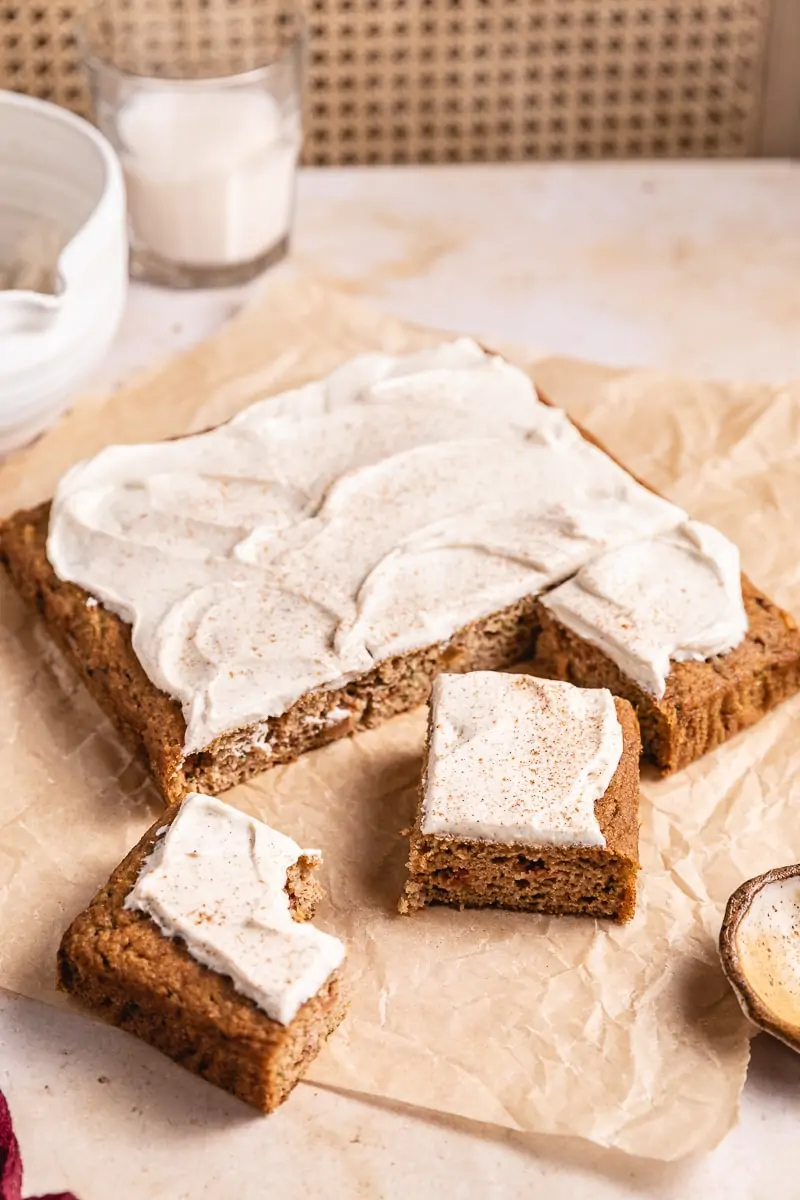 I'm obsessed with this keto and diabetic-friendly version of my favorite holiday snacking cake! It is packed with cozy gingerbread flavor and topped with an orange cream cheese frosting.
Best of all, not only is this one-bowl cake recipe completely sugar-free but it's also gluten-free and dairy optional. Make this keto gingerbread loaf stat!
If you've never tried a Basque burnt cheesecake, you're in for a treat. It's creamy and much lighter than traditional cheesecake, with a flavor that's halfway between custard and caramel.
This version is sweetened with golden granulated monk fruit and is quite possibly the easiest cheesecake you'll ever make! It's crustless and is cooked at a high heat to get a perfectly imperfect, burnt and blistered top.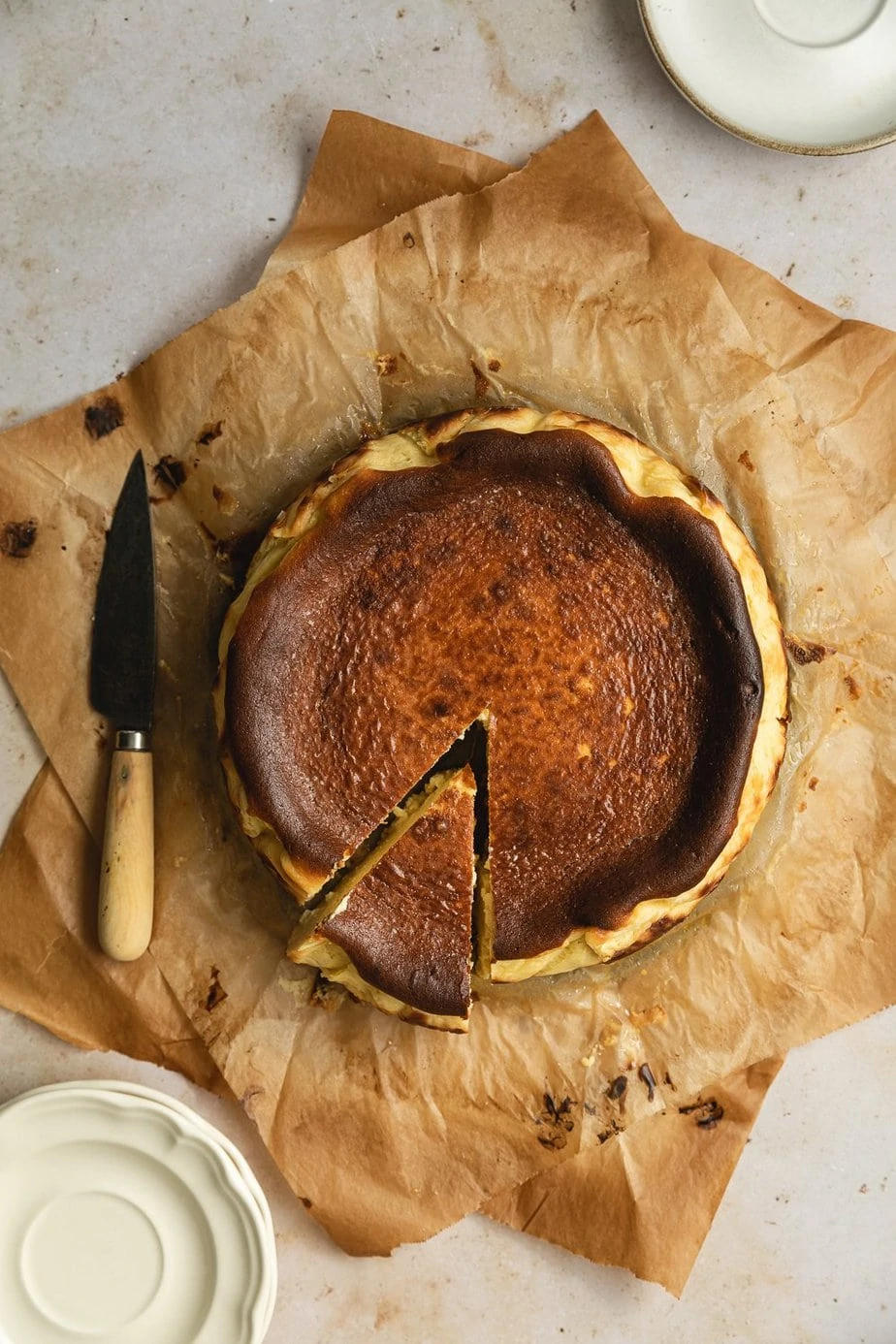 If your love for chocolate runs deep, this one-bowl, keto chocolate pound cake has your name on it.
Almond extract and rich cocoa powder make a dreamy flavor combination. Top this moist chocolate cake with a silky chocolate ganache and sliced almonds for an elegant yet rustic finish.
If you're craving chocolate cupcakes, these chocolate zucchini muffins are the next best thing! You can easily feed that chocolate craving without spiking your blood sugar level.
Cake-like in texture, they are ultra moist from the shreds of fresh zucchini and almond flour. Plus, they're simple to make and suit any time of day, whether you're looking for an on-the-go breakfast, an after-school snack or decadent dessert.
This keto strawberry shortcake ice cream cake is the ultimate summertime indulgence! A layer of rich vanilla cake, sugar-free (and dairy-free) gelato and a sweet strawberry layer come together in one epic ice cream cake that the entire family will love.
This is the summertime cake we all need a slice of!
A beautiful coconut cake for any occasion, this keto coconut Bundt cake has coconut in every bite. From the intense coconut flavor in the cake to a simple coconut glaze and shredded coconut topping, there's so much deliciousness in every bite of this sugar-free coconut cake.
Rounding out the list with another Bundt cake because there's just something so special about a classic Bundt.
This low-carb cranberry orange Bundt cake is a sugar-free stunner that is perfect for a holiday table. Fresh cranberries and a touch of orange give the cake a delicious flavor while a simple cranberry glaze adds a beautiful color.
Let this list serve as proof that sugar-free cakes for diabetics, low-carb and keto eaters alike don't have to be tasteless or boring! They can be fun, delicious and elevated, too!
If you try any of these sugar-free cake recipes and love them, please consider leaving a five-star review on the recipe post or letting me know in the comments below.
Happy baking!
items that will come in handy
As you make your way through the list of sugar-free cake recipes, the following ingredients and tools will come in handy. As an Amazon and Lakanto affiliate, I may receive a small commission (at no extra cost to you) if you purchase any of these items.
The recommend products below are the same pans that I use (and love!) for my own low-carb baking. Your support helps keeps this blog and low-carb resource running, so THANK YOU!
Baking tools
Recommended Ingredients
you might also love...